It was our mission from day one to pursue what we do in partnership with or under the guidance of organisations who are leaders in our business environment.
We lead or participate in conferences, training programmes, teaching, and workshops to explore the current landscape and imagine what the future holds.

IMPP started out acquiring the methods and practices developed by the ECR (Efficient Consumer Response) initiative. After 15 years, we are embarking on the next chapter of our continuous learning with the IDC. This is a mutually beneficial relationship in which we learn from them and we help the industry advance with events such as the recent "Omni-Channel Category Management Days".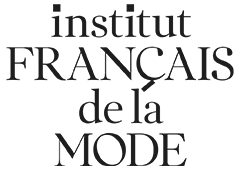 IMPP creates custom-made training modules, runs conferences and participates in the BPI's "Luxury Fashion" start-up accelerator with the IFM (Paris Fashion School), recognised as a global expert in fashion, and the ESCP Business School. The subjects explored are path to purchase and customer experience, the reinvention of retail, performance management, KPIs and strategic management tools.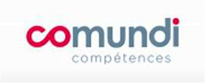 Comundi is one of the biggest training providers in France. IMPP delivers training to mixed classes of employees from different companies on subjects including the essentials of Category Management, POS marketing, customer experience and gaining insights from customer data (with Numsight).

IMPP has participated in the Category Management conference since 2012 and introduced the Category Management Trophies in 2016.

Since 2016, IMPP has contributed to the annual conference organised by Néorestauration by delivering Category Management training specific to the OOH catering business.

IMPP created with ICN an accredited Category Management programme for external companies. The first intake graduated in 2019. We are also introducing the second year of the master's programme specialising in distribution.

IMPP has run the Category Management training module for the Distribution and Customer Relationships Masters programme for over 10 years and created an accredited Category Management course as part of the internal training pathway for one of its clients.

IMPP has delivered the Category Management and Shopper Marketing training module of the Advanced Master's in Marketing research and Decision Making, and for the Marketing Major in the Business School Master Grande Ecole programme, since 2008.

IMPP has supplied the Category Management training module for the Sales Network Operational Management Masters programme since 2012.